Last weekend I had a chance to attend the opening of a group art tribute show for the 'Museum of the Weird' at Creature Features in Burbank, CA. Hundreds or Haunted Mansion fans and weird thing aficionados gathered to view over 70 pieces inspired by one of Disneyland's lost attractions.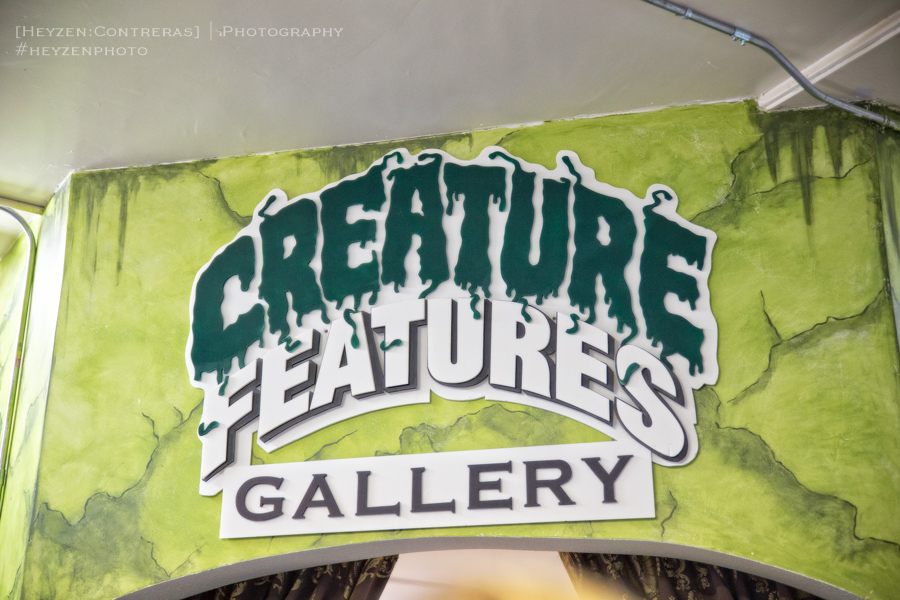 A little history
During the initial development of the Haunted Mansion, Imagineers Rolly Crump and Yale Gracey were paired to come up with some of the effects that would be used in the Mansion. Some of Rolly's creations were so out-of-the-box that Walt Disney felt some of the ideas wouldn't fit in the mansion. His idea was to create something called the 'Museum of the Weird'. Sadly, Walt passed away before the idea could be implemented and although many of Rolly's designs still made it and influenced parts of the mansion the museum fell by the wayside.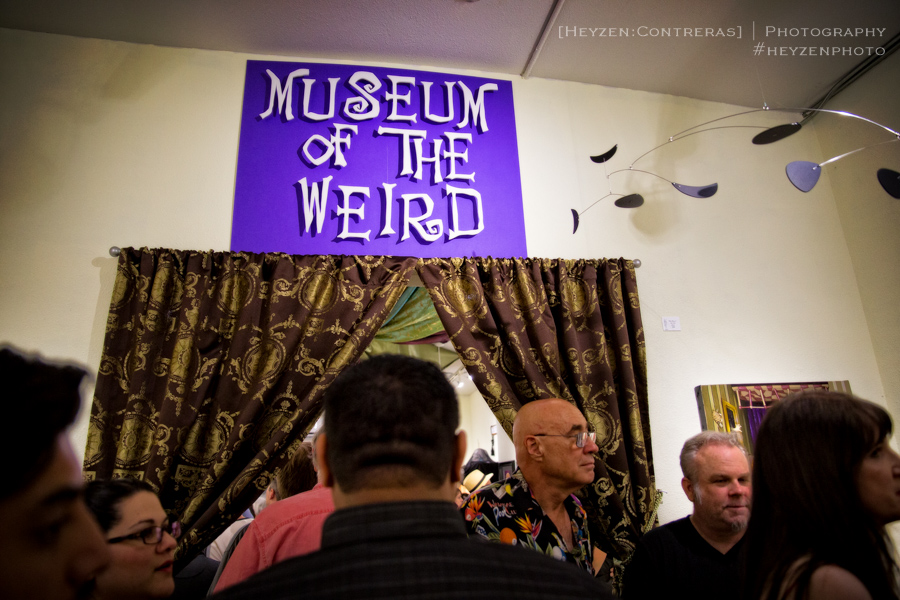 The Exhibit
The exhibit was held in two backrooms of the comic book shop. Crossing the threshold of the first set of curtains you can see that you were in for a treat!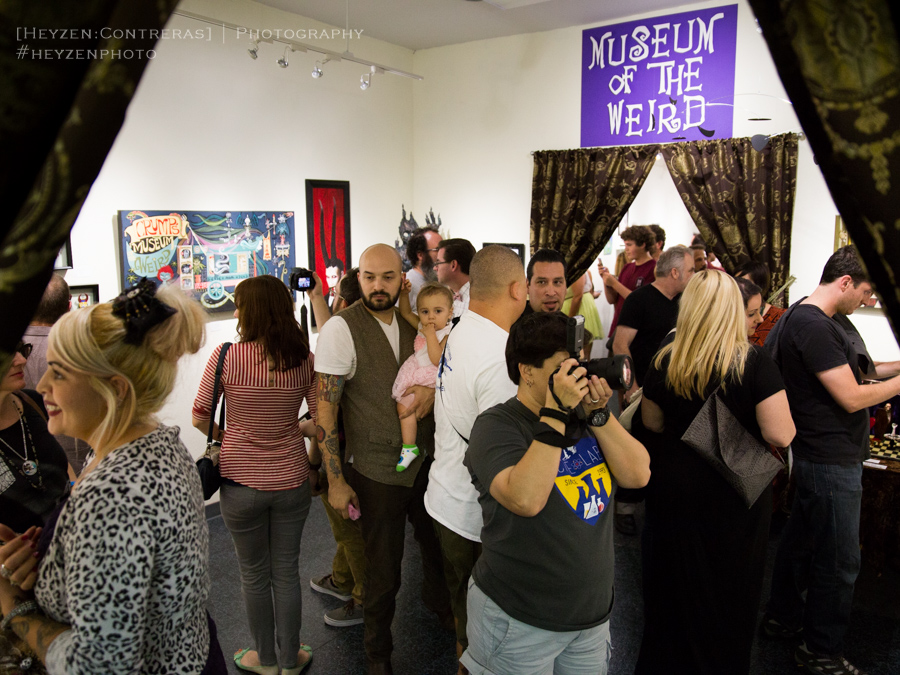 One of my favorite pieces is a version of Rolly's Candle Man created by artist Javier Soto. Click on the images for larger views.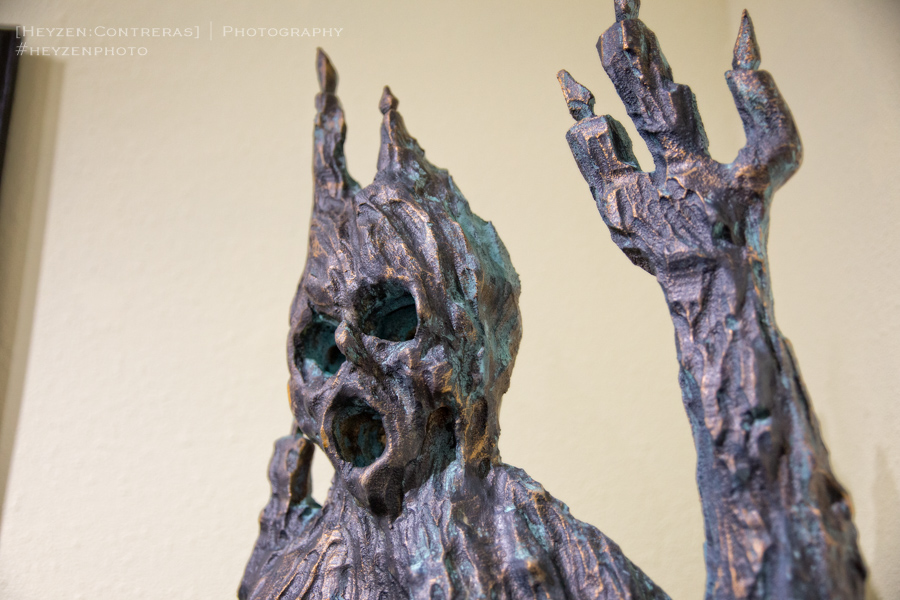 There were so many great pieces in the first room. Here is a collection of the pieces there:
The second room held more art that was nothing short of amazing. One of the other pieces that I thought was simply amazing was a bust of Rolly. The resemblance was uncanny! What do you think?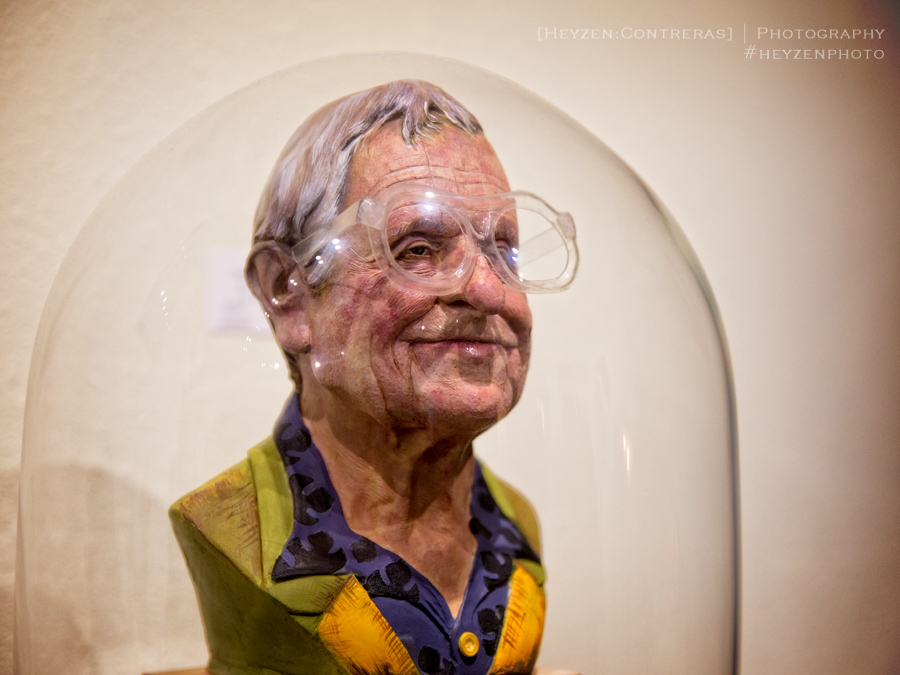 One of the other creative pieces was a portrait that revealed ghostly hands and other elements when you used a black light on the painting.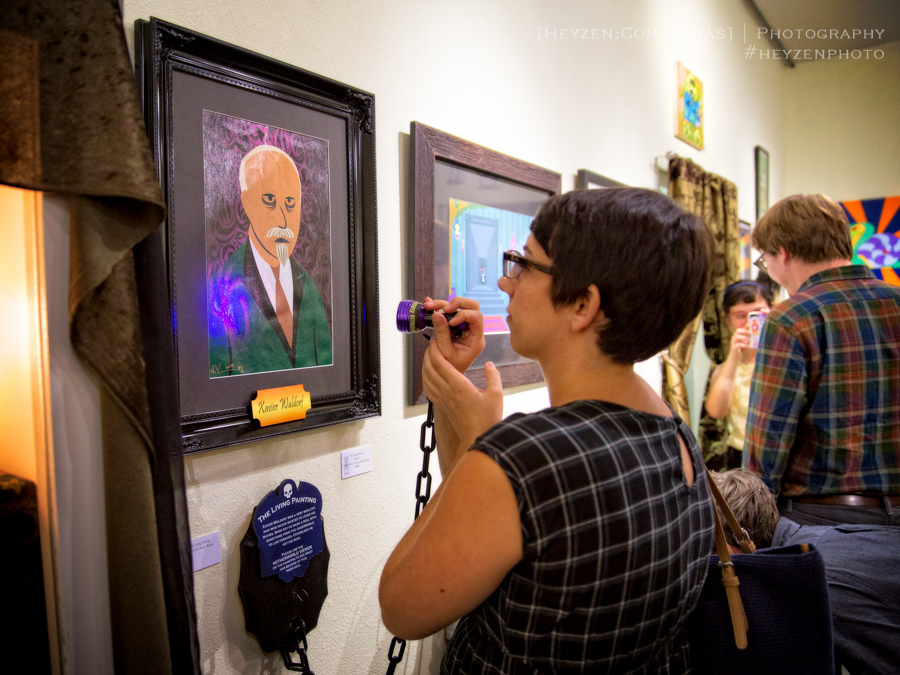 One of Rolly's drawings was also brought to life in the 2nd room as it housed an almost 10-foot tall 'Tower of the Weird' made by Kevin Kidney and Jody Daily. They hand-carved wood and used things like glass, metal, brass and even Swarovski crystals to pull off the art piece.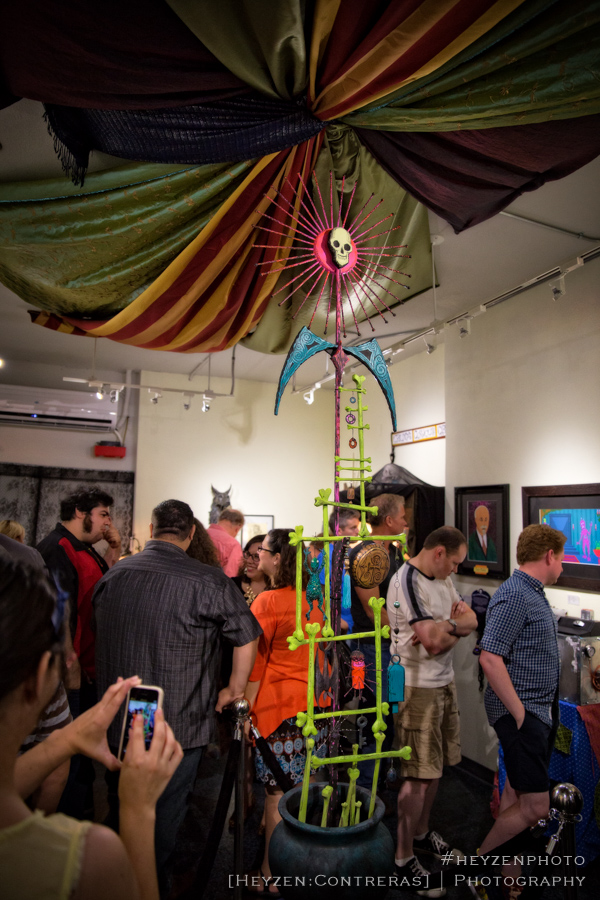 Leaving the 2nd room you got a a chance to interact with Rolly himself!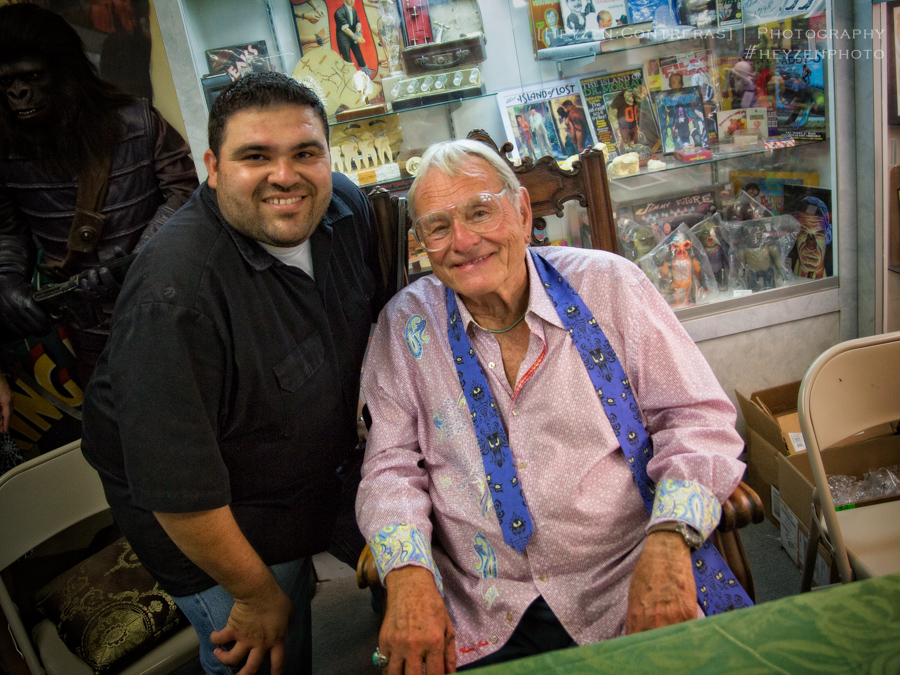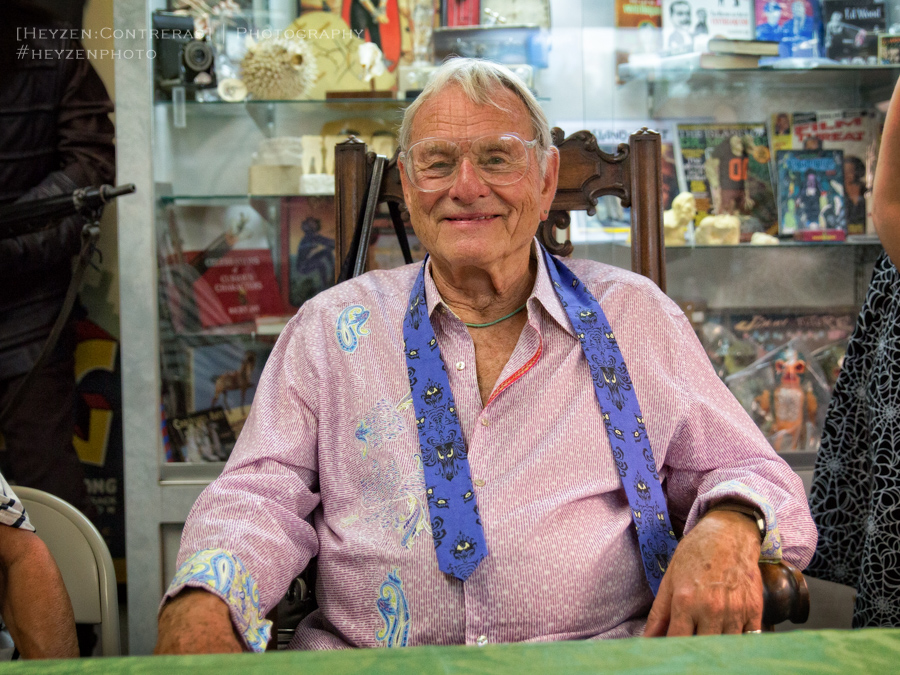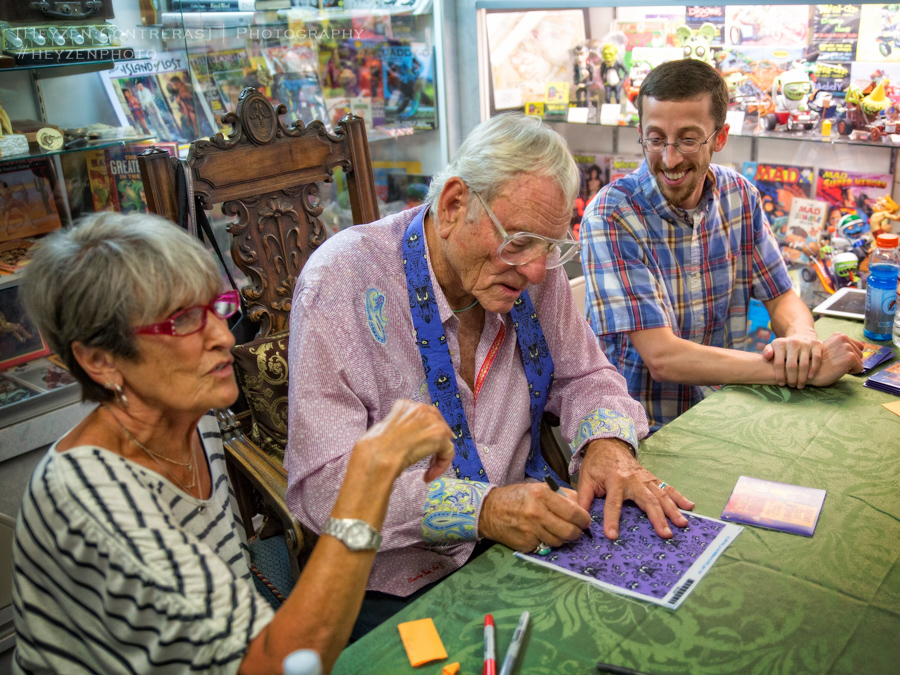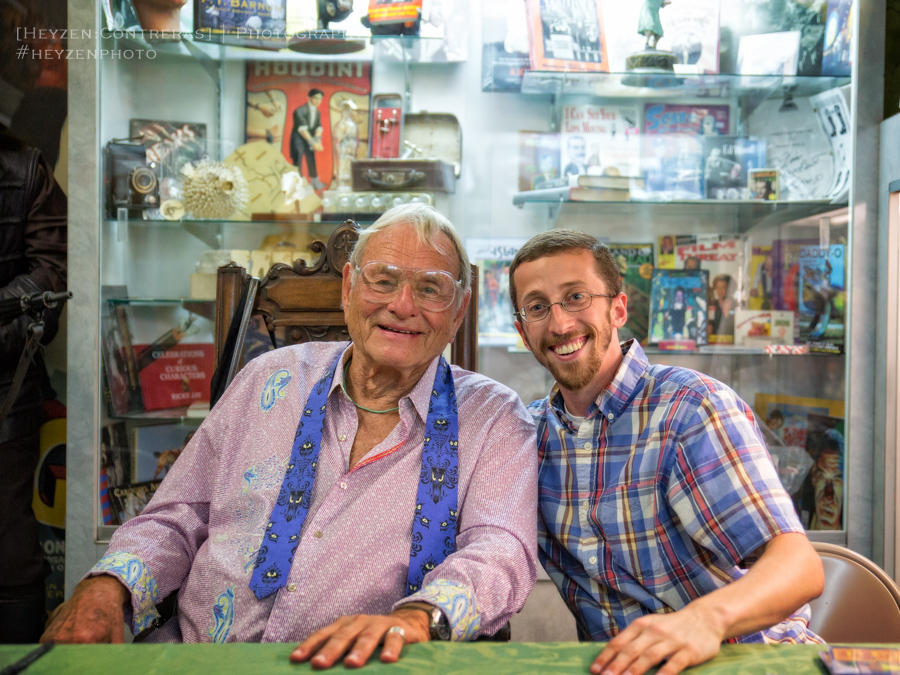 It was a really great event! If you have the opportunity to check it out and you're a Haunted Mansion fan, I recommend it! The exhibit runs through September 28, 2014.
Creature Features is located at: 2904 W Magnolia Blvd, Burbank, CA 91505
Feel free to save these for yourself and share them! I only ask that you do not remove my watermark and that you don't alter the photos in anyway (i.e. adding filters, etc) when posting.
Like any of the photos in this post? I would love it if you took a moment to like my Facebook page or follow me on Instagram and Twitter! Just click on the 'Like page' and 'Follow' buttons! 🙂