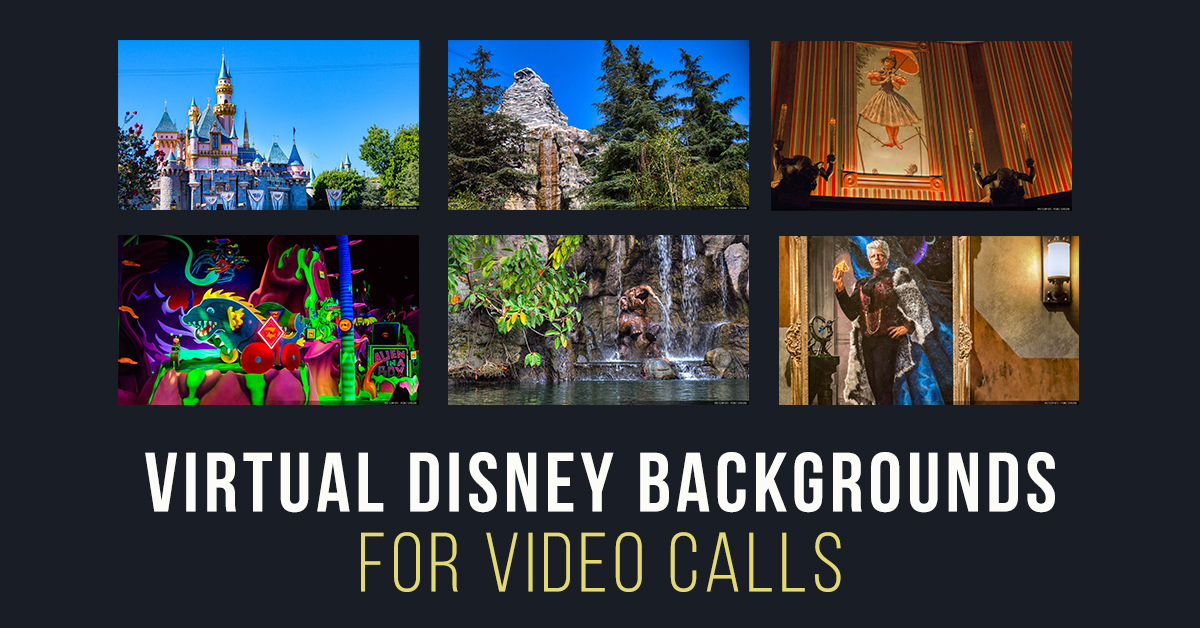 Virtual backgrounds for your video calls
[Portions of this post also appear on the Podketeers website.]
Together seperately
We're now one month into social distancing and there is data to support that it's working. To everyone doing their part to reduce the spread of COVID-19, thank you.
Due to the pandemic, we've seen people connecting with others using video conferencing in unprecedented numbers so I thought I would do something that hopefully spreads a little Disney Magic.
As many of you know I love photographing the parks. Over the years that photo archive has grown and I can offer a handful of virtual backgrounds with photos from around the parks for you to use. Below you'll find a collection of 10 photographs you can download and use. I have provided two versions of each image, one in focus and one slightly out of focus to help separate you from the background a bit. 
I hope that you enjoy these images! Please continue to be safe and I wish you all good health!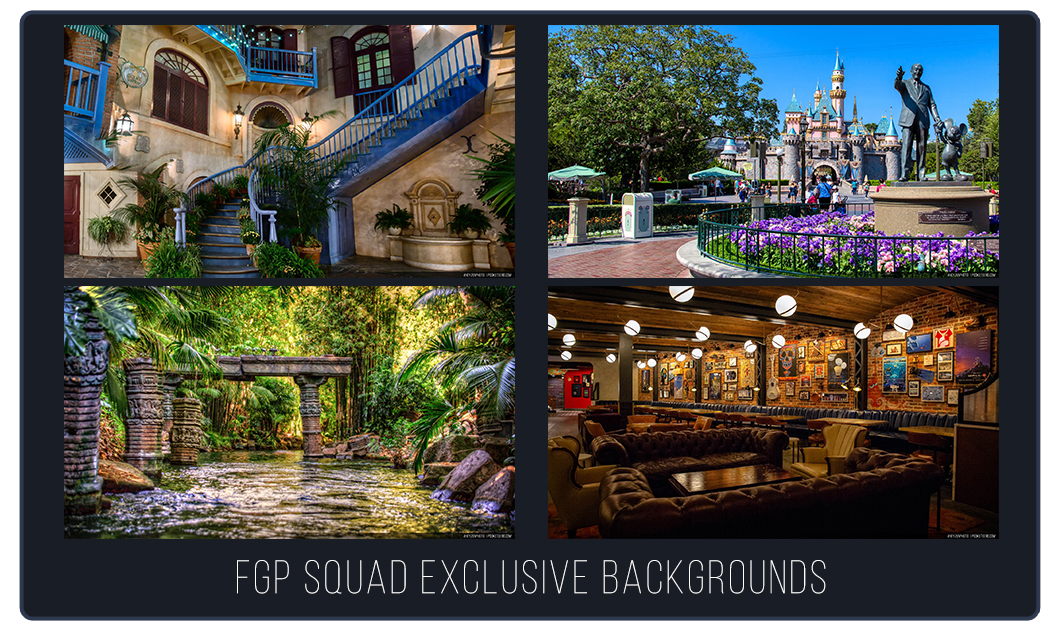 FGP Squad Exclusives
Some of you that follow me may know that I co-host a Disney-inspired podcast called, Podketeers. The FGP Squad (aka our Podcast Fairy Godparents) is a group of listeners that help support our efforts via contributions on Patreon. I have made a series of images featuring the the Disneyland Hub, the (old) Court of Angels, the Lamplight Lounge and the Jungle Cruise exclusively for them. If you're interested in becoming a part of the FGP Squad family you can find more info at: