I've had a few weeks to digest this year's D23 Expo and although I have mixed feelings about it (I'll do my best to keep my complaining and whining to a minimum) I can say that I enjoyed it.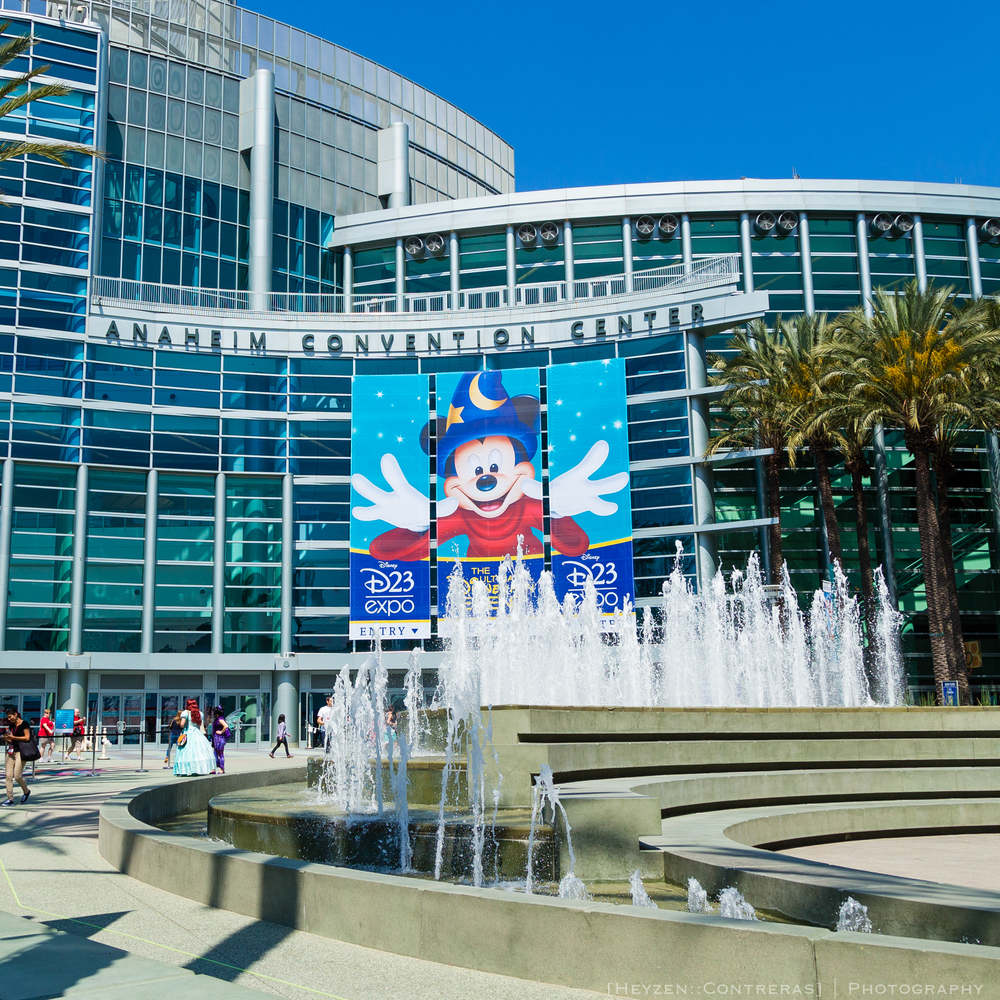 As soon as show information became available my wife suggested that I decide what I wanted to stand in line for (prior to my knowledge of 'Stage Pass' but more in that in a bit). My answer was simple, the only thing I really wanted to see was the ceremony where Tony Baxter, Steve Jobs, John Goodman, Billy Crystal, Glen Keane, Collin Campbell, Dick Clark and Ed Wynn were going to be awarded Disney's highest honor: Disney Legend. Although this happens every year, it would have been nice to see two guys that I really admire receive the award (Tony Baxter and Steve Jobs). So why didn't I get a chance to see it? I was misinformed. This year Disney Introduced something called 'Stage Pass' where the staff (notice I didn't say Cast Members) would scan your badge, you would receive a ticket to your event and they asked that you show up for seating roughly 20 minutes prior to the beginning of your show. Seemed simple. We got there a little late on Saturday morning and I started asking where I could stand in line to see the ceremony which would be held in the Disney Arena. The people in the red shirts seemed to be really confused about what was going on and no one could give me a direct answer. I didn't see it on the Stage Pass board which worried me. I finally found a person dressed much nicer than the others with a clipboard and giving instructions to the "red shirts". Best person to ask, right? She looked up at the board and said, 'We must be out of tickets or it would show up on the board." Sadness. As much as that bummed me out I really tried to not let it bring down the rest of my day (but it still kinda did). The worst part was that I found out on Sunday that you didn't need a ticket, there was plenty of seating left and I would have been able to see the ceremony. With the enhancements from the last expo to this one, I'm very optimistic that in 2015 Disney will do better job of distributing info to non-cast members.
But enough with the complaining because although that was the downside to my weekend, everything else was amazing! I was very excited to have gotten a chance to see to amazing panel with Bob Gurr, Alive Davis, Marty Sklar and X Atencio called 'Working With Walt'. This panel was great! I went through all the feels before it was over. 'The Dis' generously put up the panel talk over on their YouTube channel (video link at the bottom). Meeting Alice Davis and X Atencio after the panel was definitely my highlight (click on an image to enlarge it).
I also heard Marty Sklar and Bruce Vaughn speak about leading Imagineering in their panel called 'Leading a Legacy'. I wasn't there on Friday where some of the "major" announcements were made such as Angelina Jolie playing Maleficent, I think they showed clips of 'Saving Mr. Banks', they talked a little about Brad Bird's 'Tomorrowland' movie and I think they also talked a little about Marvel and the Muppets that day.
All-in-all it was a fun weekend and we will definitely be going back in 2015. Hopefully by then they'll have some announcements about what they're going to do with the Star Wars franchise? They're doing pretty well with Marvel so I expect good things.
Although most of these will end up on Instagram, I thought I would post them all here for those that don't use Instagram. Enjoy!
And finally, here's the 'Working With Walt' panel that 'The DIS' put up on their YouTube channel (check them out they have some good stuff).